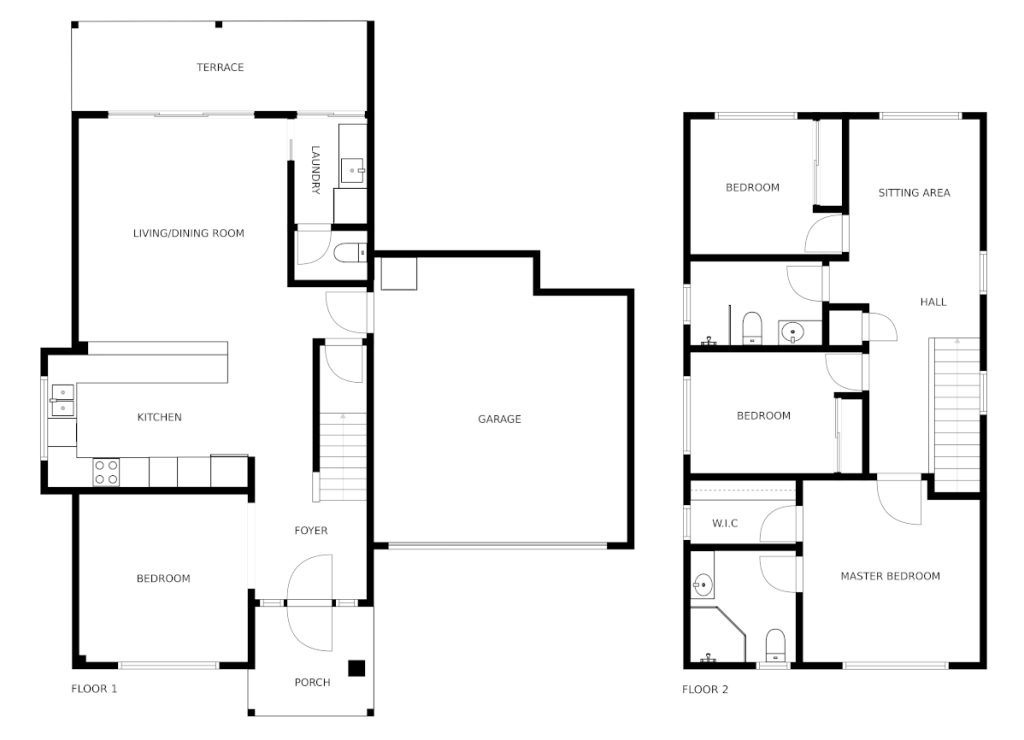 We provide high-quality floorplans for real estate agents, brokers, and homeowners. Our services are designed to help you showcase your property in the best possible light, and we are committed to delivering results that exceed your expectations.
5 reasons for ordering a floorplan for your real estate listing:
Provides Accurate and Detailed Information: A floorplan provides accurate and detailed information about the layout and dimensions of a property, giving potential buyers a clear understanding of the space. This can help them to make informed decisions and reduce the likelihood of surprises or disappointments during the buying process.

Increases Visibility: Floorplans can help a property stand out in a crowded market. They provide an added layer of information that can make a listing more attractive to potential buyers, leading to increased visibility and ultimately, more showings and offers.

Shows the Flow of the Space: A floorplan can help potential buyers to visualize the flow of the space, allowing them to imagine how they might use the space themselves. This can help to create an emotional connection with the property, leading to a stronger desire to make an offer.

Helps with Remodeling and Renovations: A floorplan can also be a valuable tool for homeowners who are planning to remodel or renovate their property. It provides a detailed and accurate representation of the existing space, which can be used to plan and visualize changes to the layout.

Provides Professionalism: A high-quality floorplan can help to convey a sense of professionalism and attention to detail. This can reflect positively on the real estate agent or broker, and can help to build trust with potential buyers.
At Realadex, we are dedicated to providing exceptional customer service and delivering results that exceed your expectations. We use the latest technology and techniques to ensure that our floorplans are accurate, detailed, and visually appealing.